My husband has Crohn's disease and as a result of his digestive issues, he often skips events so that he won't be embarrassed by gas. Now that he has found Shreddies he is finally confident and comfortable in public settings. You have changed his life, and we are very grateful!
Brilliant! I have been suffering with embarrassing ongoing flatulence post major bowel surgery 18 years ago. Since that time I have been suffering ongoing embarrassment at work with IBS flare-ups and uncontrollable wind -This underwear has been literally a life saver. It really works!
I depend on my Shreddies – I love them! They have changed my life!
I am absolutely amazed by the quality and efficiency of your product! The gastric surgery I had 7 years ago permanently left me with this horrible flatulence problem, it is particularly bad after dinner and at bed time. It has nearly ruined my marriage. Your product has literally given me a new lease on life!
How much less stressful is my life at work and home now!!!! My stomach is sometimes horrendous, REALLY BAD because of surgery and IBS. I wish I knew about these before. Thank you so much. No more tummy ache worry and feeling I could pass out. I can go out with my friends now and I haven't done that for YEARS!
I wanted to say how impressed I am with your product. My son has a chronic health condition which causes excess wind, last week I bought him a 3 pack of Hipsters and they are honestly revolutionary! Great job guys, I will be telling all of his healthcare team!
I congratulate you for offering products that can change the lifestyle of those who suffer situations that nobody understands.
I work in a residential home, and we purchased a pair of Shreddies to test them out, after nearly a week of a female resident wearing the Shreddies underwear we are in complete shock at how amazing they are. It's not only changing her life but everyone else that lives and works with her. Thank you for making her life better.
I can't tell you how thankful I am for Shreddies. They absolutely work for me. I've had IBS since childhood and I'm 70. So, many years of anxiety and discomfort. No more since I received my first pair of Shreddies. Thank you so much!!!
"This product has changed my life."
What a fantastic product you have! I was a little reticent at first because of the price and whether they would work, however after purchasing and wearing them, I found I don't add an odour to the house anymore. I can now get on an aeroplane without causing discomfort to those around me. Also they are made in the UK. Thank you and keep up the good work.
I'd like to express my gratitude to you. Thanks to your product I can go to restaurants, theatres and parties again without fear. My claustrophobia is fading rapidly, I can finally experience freedom in social situations and enjoy myself.
Thank you for creating a product that has changed my life! I can now work indoors without fear. I am more relaxed and have more confidence. It has made a remarkable improvement in my social and professional life.
"I can finally experience freedom"
I wanted to write to you and tell you that you've changed my life with your underwear! I suffer from a generalised anxiety disorder which leaves me bloated and gassy. After buying your Flatulence Filtering Underwear my symptoms have gone down by almost 80% and I couldn't be happier and more greatful! You are wonderful people for inventing these, thank you so much!

.
My husband recently had a total gastrectomy due to stomach cancer and although he is cancer free, he suffers from severe flatulence. Then I ran across Shreddies, I have purchased several pairs of men's underwear and my husband feels comfortable again in social environments.
I've tried my Shreddies and I love them! Thank you so much! They're amazing! It's hard to believe that they actually work, but they really do. I've had stomach troubles for years, and the idea that there exists a pair of underwear that can take away the worry (not to mention the odor) of having a "flatulent belly" is such a relief.
All I know is that you guys probably saved my career. This underwear works!!!
.
This is the best invention ever! I cannot be more pleased. Thank you Shreddies!
I worn my Shreddies for 3 days and they are just amazing, works as promised 🙂
A year has passed and my son has grown and I need to order some more bespoke pants for him, he has worn them daily and they have successfully transformed his school life.
.
Last year when I bought 10 of your Support Boxers to try them and to see if they worked I was desperate to try something that would end my flatulence problem. It turned out they are amazing – they actually became a big relief in my daily life!
As a lactose intolerant man of 26 years, the Shreddies underwear has revolutionized how I deal with my gas in public. I am very thankful for that.
I've been using them for a few days now and I wanted to tell you what I thought of them……BLOODY BRILLIANT!I think your product is amazing and I think more people with inflammatory bowel disease should know about them.I was desperate to find something, I'm now much more relaxed which also means I'm more confident eating in public.
.
I received my Ladies Brief 3 pack just under a week ago, and I am in Heaven!!!!

I wasn't sure Shreddies would work for me (although I prayed that they would), and the results are astounding. I cannot express my gratitude enough, thank you so much for making such a wonderful product. As someone who suffers from very serious Crohn's disease, flatulence is no laughing matter to me (especially as a woman). I feel so much more at ease in social situations, and even just around my husband!
I've been wearing your Shreddies since last Friday. I'm not taking them off! I truly love them. I can pass gas and nobody around me knows it! This is truly amazing. Now I don't feel bloated any more and my job is easier because I don't have to worry about embarrassing moments because of my bowels. My life has improved dramatically. I might even consider dating again.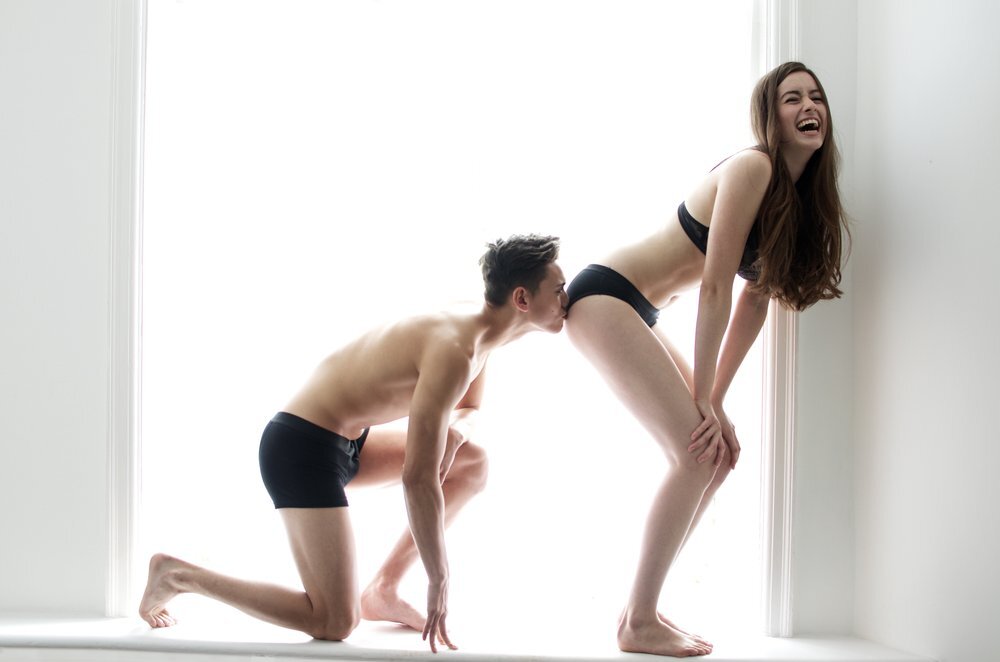 I am amazed at how they work. Confidence with my IBD has improved already and I just want to show my gratitude for this fantastic invention. Thank you for all the work put into this product.
.
I first got my Shreddies when I was beginning to work again. Your underwear gave me the confidence I needed to be in public. Now, I don't get worried anymore and I can wear my own underwear.
My Shreddies arrived yesterday and after feeling dubious about the price, they might just be the best thing I've ever purchased.
I just want to say thank you! This product has changed my life. My IBS made me practically agoraphobic. It doesn't matter what I eat. The gas is so bad, and the smell has driven my husband from our room at night. These underwear have given me back my life. I no longer have extreme anxiety about having to pass gas while in the midst of social situations. I am a nurse and would almost have panic attacks when stuck in a patients room too long. That is no longer a problem. Thank you so much for inventing and designing these underwear. They really have changed my life.
.
I just wanted to write you, as a company, about how incredibly important your product is to my life. I'm a 40 year old male, and colorectal cancer survivor. My surgeries, and the inherent expense of my cancer, included removing my rectum and 18″ of my colon. Incontinence, frequent and prolonged bowel movements, and excessive flatulence were all major hurdles to me feeling confident leading a lifestyle that was anywhere near my previous (pre-cancer) normal. I found your product while searching for fart/gas inhibitors. The product, as I'm sure you're aware, is amazingly effective. I just wanted to offer you my personal story, I think your product single-handedly played a large role in improving my depression by virtue of my ability to not shirk from every social scenario imaginable.
I just wanted to take the time and thank you for all the time that you put into making our desires happen. Seeing my kid struggling with digestive problems, it's painful and I'll do anything to help him and you became an answer to my prayers, I am so beyond happy for what this product is doing for my kid, today he was telling me how happy he was with his new underwear and how great it works, looking at his smile it makes me feel all this work was worth it. You made it happen and you where there all the way for me, you have been so patient and been there to answer my questions and made all this process so smooth. Thank You for showing that you care and for every email answered.