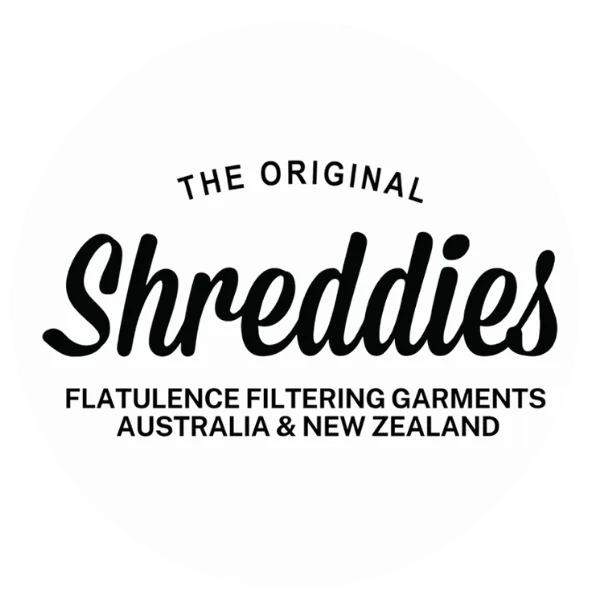 Shreddies award-winning garments eliminate all flatulence odours
Our range of garments feature an activated carbon lining that absorbs all flatulence odours
Does the embarrassment of stinky flatulence make you scared to go out in public?
Is bad gas breaking your heart by disrupting your love life?
Are you frustrated with smelly farts robbing you of 'normal' life?
We know what it's like being worried all the time about something you have no control over. Bad flatulence can happen to anyone at any age, and the personal cost of it really stinks.
When you suffer from smelly gas, you may also suffer from loss of dignity, problems in relationships, mental health issues including anxiety, agoraphobia and isolation, worry about work, fear of going to places and doing the things you used to enjoy.
It's not fair … But it is FIXABLE!
removes flatulence odours
Gives you your freedom back
Insanely Awesome Products
Shreddies patented products use an activated carbon cloth that absorbs and removes all flatulence odours.
Giving freedom to sufferers of IBS, Crohn's disease, colitis, dyspepsia, gastritis, food intolerances and other bowel & digestive disorders
Shreddies were recognised for their innovative work and were awarded the 'Look Good, Feel Good' award from the Association for Continence Advice (ACA). The ACA are an organisation for health and social care professionals and the idea behind the award is to recognise products, which are comfortable, attractive and instill the user with confidence. "Fab idea, quality product, great styling, could save many a marriage. Fantastic innovation." 
ACA judging panel
BRILLIANT! I have been suffering with embarrassing ongoing flatulence post major bowel surgery 18 years ago. Since that time I have been suffering ongoing embarrassment at work with IBS flare-ups and uncontrollable wind – This underwear has been literally a life saver. It really works.
My husband has Crohn's disease and as a result of his digestive issues, he often skips events so that he won't be embarrassed by gas. Now that he has found Shreddies he is finally confident and comfortable in public settings. You have changed his life, and we are very grateful!
I've tried my Shreddies and I love them! Thank you so much! They're amazing! It's hard to believe that they actually work, but they really do. I've had stomach troubles for years, and the idea that there exists a pair of underwear which can take away the worry of having a "flatulent belly".